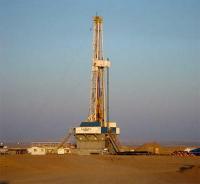 Caspian Energy Inc. has appointed Wei Zhao as its new Chief Executive Officer, effectively immediately.
The appointment of Mr. Zhao, which remains subject to the acceptance of the NEX board of the TSX Venture Exchange (the "NEX"), follows the previously announced resignation of Chunming Ma as the Interim Chief Executive Officer and as a director of Caspian. Mr. Zhao is currently a director of Caspian and has been the Chairman of The Sixth Energy Limited, a significant shareholder of Caspian, since 2010. From 2000 to 2010, he was the Purchasing Manager of MI Energy Corporation in Beijing, China. Mr. Zhao holds a degree in Financial Accounting from the Jilin Radio and TV University in Changchun, Jilin, China.
"We are delighted that Mr. Zhao has agreed to accept the position of Chief Executive Officer for Caspian," said Michael Nobbs, the Chairman of the Company's board of directors. "He is a very senior executive with our largest shareholder, and brings with him considerable experience dealing with our existing stakeholders at a high level in both Kazakhstan and in China. He knows the oil business well, specifically in Kazakhstan. His experience and skills will be of considerable help as we take on the previously disclosed challenges facing Caspian."