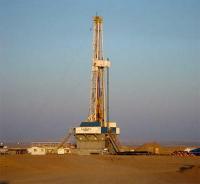 Caspian Energy Inc. says that its wholly-owned subsidiary, Aral Petroleum Capital LLP, has produced positive results after completing a period of test production on two existing wells at its East Zhagabulak field in Aktobe Oblast, Kazakhstan.
After approximately 10 months of inactivity, Aral operating staff performed basic geological and mechanical tests that involved re-opening the wells, removing paraffin, and testing oil pressure. The tests demonstrated a capability to resume production.
An aggregate of approximately 3,750 barrels of oil were produced by Aral during the tests. Prior to such tests, production had been temporarily suspended in the first quarter of 2015 because of the dramatic downturn in world oil prices.