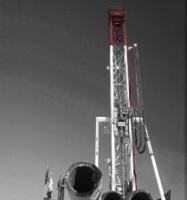 Cathedral Energy Services Ltd. says that Mark Bentsen, President and Chief Executive Officer has left the Company to pursue other interests. Mr. Bentsen will also be leaving Cathedral's Board of Directors.
Until a replacement is secured, the following interim appointments have been made - P. Scott MacFarlane, Chief Financial Officer, will assume the responsibilities of Chief Executive Officer and Randy Pustanyk, Vice President of Operations, will assume the responsibilities of President and Chief Operating Officer.
Mr. Pustanyk was a co-founder of Cathedral and has served as Vice President of Operations since Cathedral's inception. Mr. MacFarlane has held the position of Chief Financial Officer since April 2001. The Board of Directors has formed a special committee to guide the selection process for the best candidate to lead the Company on a permanent basis.