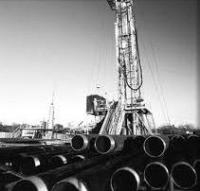 Cathedral Energy Services Ltd. has appointed Michael F. Hill, MBA, P. Eng., as Chief Financial Officer (CFO) effective September 1, 2014.
Mr. Hill comes to Cathedral with significant financial and operating experience after holding senior roles in finance, strategy, business development and mergers and acquisitions across a wide range of industries including oilfield services. Most recently Mr. Hill was Chief Operating Officer at Mosaic Capital Corporation.
As CFO, Mr. Hill will be responsible for finance, accounting, risk management and investor relations with a focus on strategy and business development. Mr. Hill holds a Master of Business Administration from the University of Western Ontario and a Bachelor of Science, Civil Engineering from the University of Alberta.