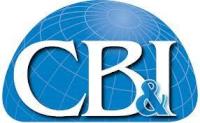 CB&I announced its supervisory board of directors has approved two executive management appointments.
Patrick K. Mullen has been named Executive Vice President and Operating Group President of Engineering, Construction and Maintenance. He will have responsibility for the group's project operations, sales and support functions around the world, in addition to working with the executive team in developing key strategies for the future.
Mr. Mullen has more than 27 years of industry experience in a broad variety of sales, operations, strategic planning and marketing assignments throughout the world. Most recently, he served as CB&I's Executive Vice President, Corporate Development. Mr. Mullen joined CB&I in 2007 through the company's acquisition of Lummus Global, which he joined in 1998. Mr. Mullen earned a bachelor's degree in chemical engineering from the University of Notre Dame and a master's degree in business administration from Northwestern's Kellogg Graduate School of Management.