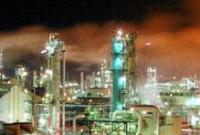 Centrica plc and Qatar Petroleum International ('QPI'), the international arm and wholly owned subsidiary of Qatar Petroleum ('QP'), have reached an agreement whereby QPI will acquire 40 per cent of Centrica's Canadian natural gas business for C$200million (£107million).
The assets will be placed into Centrica and QPI's existing 60:40 venture, the CQ Energy Canada Partnership, and will sit alongside assets that were jointly acquired from Suncor Energy, announced in April 2013.
This transaction is the second under the Memorandum of Understanding (MoU) signed between the two parties in December 2011, and fully aligns Centrica and QPI's interests in the Western Canadian Sedimentary Basin (WCSB).