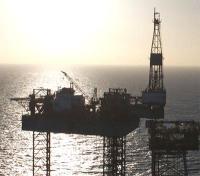 Work has started to unlock new gas reserves and boost production from a field in the North Sea following nearly £80million of investment from Centrica Energy.
Twenty miles off the Lincolnshire coast, a new well is being drilled at the York field that will tap into an additional 20 billion cubic feet of gas – enough to heat half a million UK homes for a year.
The York gas field already produces enough gas every day to heat all the homes in Hull and both North and North East Lincolnshire combined, but the new well – the fourth producing well to be drilled – will extend the life of the field and ensure it continues to provide gas for the UK until 2020. Drilling is expected to be completed early next year.
Gas from the field is piped ashore at Easington terminal, where it is processed and sent on to the National Grid by Centrica Storage.