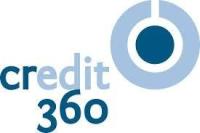 Centrica has chosen CRedit360 to provide the software solution for its global Health, Safety, Environment and Security (HSES) platform.
Using CRedit360 will enable Centrica to centralise its incident management and environmental performance reporting as well as manage its audits and inspections programme within one integrated performance management system.
Centrica is home to British Gas, the leading residential and business energy and services provider in the UK, Direct Energy in North America, and Bord Gáis Energy in the Republic of Ireland as well as international exploration and production business, Centrica Energy, and Centrica Storage, which operates over 70% of the UK's gas storage capacity.