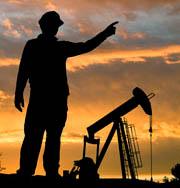 Century Energy Ltd. announces changes to its board of directors.
Jimmy McCarroll, Chairman of the Board of Directors, said "It is with great sadness that we announce the death of Charles B. Wheeler of Miami, Florida. Mr. Wheeler's past services to Century were much appreciated."
In addition, Mr. R. A. N. Bonnycastle has resigned as a director, effective the 6th of January 2014.
Mr. McCarroll said, "Dick was always available to Century's management with his honest and valuable counsel. He will be greatly missed."
The remaining members of the board of directors are Jimmy McCarroll, Brian McBeath and Doug Baker. Century is conducting a strategic review of all its options at this time.