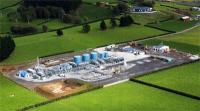 TAG Oil Ltd. says that Chief Executive Officer and Director, Garth Johnson, and Chief Operating Officer, Drew Cadenhead, have submitted their resignations, but they will continue in their respective roles during a transition period to support the appointment of new executives.
Founder and Chairman of TAG Oil, Alex Guidi, wishes Messrs. Johnson and Cadenhead the very best for the future, and thanks them for their significant contributions and a forward-looking approach to the development of TAG Oil.
TAG Oil CEO, Garth Johnson commented on today's changes: "It's been a great opportunity at TAG for almost eighteen years now, working with a lot of great people and organizations in the oil and gas industry, our staff and shareholders, and of course in our operating areas of New Zealand.