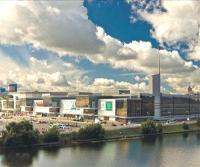 Petrobras says that its Board of Directors will meet next Friday, Feb. 6, 2015, to elect the new Board on account of the resignation of the Company's CEO and of five Officers.
The resignation of the CEO and five Executive Directors will be effective as of February 6th.
Besides CEO Maria das Graças Silva Foster, the five Executive Directors that presented their resignations are: Almir Guilherme Barbassa, CFO and Chief Investor Relations Officer; José Miranda Formigli, Upstream Director; José Carlos Cosenza, Downstream Director; José Alcides Santoro, Gas and Power Director and José Antônio de Figueiredo, Engineering, Technology and Procurement Director.