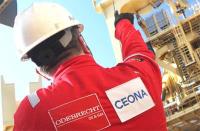 Ceona, SURF contractor with heavy subsea construction capabilities, regrets to announce that John Smith, Chairman of the company's board, has stepped down with immediate effect due to ill-health.
A well-known industry figure, Mr Smith has been involved in the oil & gas sector for more than 30 years and has been pivotal in overseeing the growth of Ceona since its inception in 2012.
Mark Preece, Ceona's Chief Executive Officer (CEO), said: 'John has been with Ceona since we started down the path to building the Ceona Amazon and his expertise has been vital in supporting the company to grow into the international organisation that it is today.
'John is highly respected and everyone at Ceona is extremely sorry to see him leave. I would like to take this opportunity to thank John for the very significant contributions he has made to our organisation.'