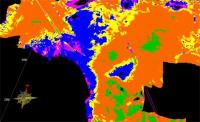 After careful review of the different options to address the Company's financing needs as announced on November 5 2015, CGG intends to launch a capital increase to finance in particular the Group's Transformation Plan.
CGG announces the convening of a combined general shareholders' meeting in order to delegate authority to the board of directors to decide on a capital increase of a maximum amount of €350 million (issue premium included) by issuance of ordinary shares with preferential subscription rights for shareholders.
This strengthening of the Group's equity would complement its current refinancing transactions. The approximately $126 million of CGG's $135 million outstanding 2017 bonds that have been tendered for cancellation during the early tender period of CGG Holding (U.S.) Inc.'s ongoing exchange offer and the €84 million Fugro loan will be replaced by a secured term loan due 2019. At the end of this process, most of CGG's 2016/2018 mid-term debt will have been rescheduled.