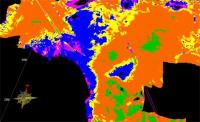 CGG is engaged in an ambitious transformation plan to adapt to the new environment and market conditions. A more centralized organization is now deployed to ensure we have the strongest possible foundation from which to operate and grow in the future.
As from 1st September, the Corporate Committee (C-Com) is chaired by the CEO, Jean-Georges Malcor, and formed by the CFO, Stephane-Paul Frydman, the two COO's, Pascal Rouiller and Sophie Zurquiyah, and the EVP, Human Resources, David Dragone.
The C-Com will share global management of the Group and responsibility for the various Business Lines, Group Functions and Group Departments.