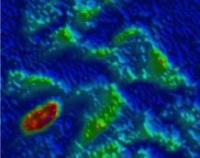 CGG has signed a binding agreement with Geokinetics, for the contribution by CGG of its North American Land Contract assets and activities (excluding its land multi-client and monitoring businesses) against a minority equity stake in Geokinetics.
This combination is expected to secure Geokinetics' position as a market leader in the North America contract business.
The agreement establishes technology cooperation between the two companies, giving access to CGG Land technologies to the combined entity in North America. It also provides for a privileged relationship between Geokinetics and CGG Land Multi-Client Group in North America.
This transaction is expected to be finalized by end of October 2014.