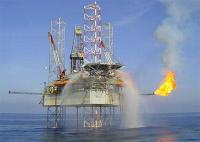 CGX Energy Inc. announce the settlement of the claims brought against Repsol Exploración, S.A. (Repsol) relating to the joint operating agreement governing the Georgetown Block (the "Georgetown JOA"), offshore Guyana (the "Settlement").
CGX Resources Inc. (CGX Resources) commenced an arbitration against Repsol in the London International Court of Arbitration and received an injunction against Repsol in from the High Court of the Supreme Court of Judicature in January and August, 2014.
Under the terms of the Settlement, CGX Energy received approximately U.S.$900,000 due to CGX Resources pursuant to the terms of the Georgetown JOA and neither party was responsible for costs or damages.