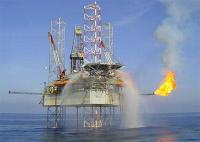 CGX Energy Inc. has entered into a bridge loan agreement (the "Bridge Loan") with Pacific Rubiales Energy Corp. (Pacific Rubiales) in the aggregate principal amount of Cdn.$7.5 million and provided an operational update on its activities in Guyana.
Bridge Loan
Dewi Jones, Chief Executive Officer of the Company, commented: "The Bridge Loan allows CGX Energy to continue discussions with potential joint venture partners and also commence purchasing long lead items required to drill our next exploration well on the Company's 100% owned Corentyne Block, offshore Guyana."
The Bridge Loan has a term of twelve months and annual interest payable of 5%. The net proceeds of the Bridge Loan will be used to cover certain expenses generated in Guyana in connection with its work commitments in Guyana.