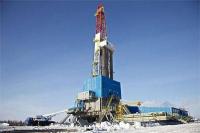 The global energy market is changing as never before: the increase in the oil and gas production in the USA has put worldwide prices for oil and gas under pressure and redrawn the energy map. Simultaneously, it is becoming increasingly difficult to develop conventional reservoirs and this is demanding the highest level of technological expertise from energy companies.
"That's the new reality, and that's something we have to accept. We are now tasked with working efficiently and profitably even when the prices are low and the conditions are not ideal," Mario Mehren said today at the largest industry event, the World Gas Conference (WGC) in Paris. Mario Mehren became Wintershall's new CEO on 1 June. He announced at the conference in Paris that he will continue the company's growth.
He said that the market continues to offer great opportunities – not just in the medium to long term but also in the current challenging environment. "Wintershall will grasp these opportunities. This is because we are well positioned and our strategy is also proving effective in difficult environments," said Mehren.