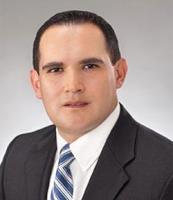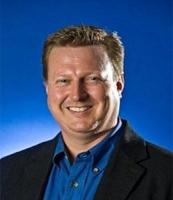 Hoover Container Solutions, a subsidiary of Hoover Group, Inc., has announced that Scott Meints has been appointed Vice President of Service Operations and Adolfo Aguilera is joining Hoover's executive team as Vice President of Manufacturing. Both will report directly to Johan Wramsby, Chief Operating Officer.
Joining Hoover in 1992, Meints has served in various management positions where he has played a key role in ensuring Hoover remain at the forefront of innovation in the chemical tank industry. In his new position, Meints will be responsible for growing Hoover's service-related offerings in the global market, in addition to driving product development and innovation.
Adolfo Aguilera joins Hoover with more than 18 years of manufacturing experience, most recently serving as the Director of Manufacturing at TAS Energy Inc. As Vice President of Manufacturing at Hoover, Aguilera will be responsible for managing all aspects of manufacturing operations including safety, production, quality assurance and maintenance.
"Hoover is fortunate to have an incredible depth and breadth of talent across our team. It's these contributions that allow us to continuously provide a comprehensive range of high quality products and services to each of our customers," says Johan Wramsby, COO, Hoover. "Scott's deep knowledge of technical standards, products and industries, coupled with his energy, makes him a great fit to head the growth of Hoover's global service network, and I'm incredibly happy to welcome Adolfo Aguilera, who will bring his motivation and diverse leadership experience to enhance our manufacturing operations."
Meints has an associate degree in manufacturing engineering from the Southeast Community College in Milford, Nebraska, and a bachelor's degree in business administration from Bellevue University. He is also a certified welding inspector.
Aguilera received a Bachelor of Science in mechanical engineering from the University of Texas at El Paso, as well as a Master of Science in engineering from Purdue University.