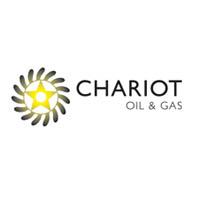 Chariot Oil & Gas Limitedprovides an update on its Moroccan portfolio.
The Company has completed the reprocessing of 11,000km of legacy 2D seismic data across all of its acreage offshore Morocco, with the total amount of this work and the portion of it attributable to the Loukos, Casablanca/Safi and Rabat Deep licences exceeding the initial commitment for each licence during their current exploration phase.
The interpretation of these data has allowed the Company to optimise its understanding of the acreage and a significant Mio-Pliocene lead has been identified in the Loukos block that will require 3D seismic data to develop it to drillable status. As a result, Chariot, through its wholly owned subsidiary, Chariot Oil & Gas Investments (Morocco) Limited (75%, and operator), in conjunction with its partner, the Office National des Hydrocarbures et des Mines ("ONHYM") (25%), has submitted an election to the Moroccan Ministry of Mines and Energy to enter into the First Extension Period in this licence.