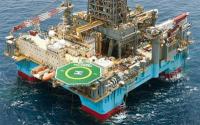 Chariot Oil & Gas Limited provides an update on Board remuneration and Board changes.
As part of Chariot's ongoing focus on capital discipline and in light of the current business environment, the Board has reviewed all costs, including the remuneration for all of its members. •The remuneration of all Board members to be reduced by 50% •Mark Reid, Chief Financial Officer to step down from the Board and Julian Maurice-Williams to be promoted to acting CFO •These changes will realise a net cash saving of c.US$1.5m over the next year
Further to an in-depth review with due consideration of the strategy, the portfolio and current market conditions, the Board has deemed it financially prudent to reduce its overall remuneration by 50%. This reduction will result in a net cash saving of c.US$1.5m over the course of the next year, serving to both protect the Company's cash position and maintain Chariot's financial flexibility.