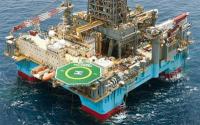 Chariot Oil & Gas Limited says that the farm-out agreement with AziLat Limited ('AziLat') on the BAR-M-292, BAR-M-293, BAR-M-313 and BAR-M-314 licences (the 'Licences') in the Barreirinhas basin, Brazil has been terminated.
Since initial agreement, which was announced on 20 August 2014, AziLat has requested amendments to the commercial terms of the farm-out which are unacceptable to Chariot as they do not reflect the high potential of the assets and are therefore not in the interests of the Company nor its shareholders.
As a result, AziLat will no longer acquire a 25% working interest in the Licences. The final equity transfer to AziLat was still awaiting the fulfilment of certain conditions precedent, including the granting of formal approval from the Brazilian authorities, and this process has now been discontinued.