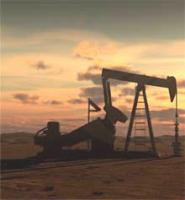 Chinook Energy Inc. provide the following operational update on its Birley/Umbach property.
During the first quarter of 2014, Chinook drilled its first horizontal Montney well in the Birley/Umbach area at a-60-K/94-H-3 (75 per cent working interest). The well was drilled to a total measured depth of 2,700 metres with a 1,220 metre lateral section and was completed with an 18 stage nitrified slickwater fracture (65 tonnes per stage) stimulation.
The well was flow tested for a period of 154 hours with the final 54 hours of the flow test through production tubing. The final test rates of the well were 1,336 barrels of oil equivalent per day consisting of 5.94 million cubic feet per day of natural gas and 344 barrels of condensate per day (49 degree API) at 2,700 KPa flowing tubing pressure (FTP).