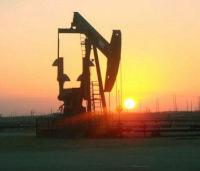 Circle Oil Plc is pleased to announce the appointment of Stephen (Steve) Ian Jenkins, 55, as Chairman with effect from 6 January 2014.
Steve was employed by Nautical Petroleum Plc ("Nautical") from April 2005 to December 2012 and was CEO from April 2005 to August 2012 during which period he led Nautical through the AIM listing process in 2005, followed by a successful drilling programme in the North Sea, which featured a number of important oil discoveries and appraisals (including Kraken, Greater Catcher and Mariner), several fund raising and capital events and in August 2012, the successful sale of Nautical to Cairn Energy for £414 million. He is therefore well known to City institutions and private investors and will play an active City facing role in his new position at Circle.
Prior to this he was a consultant for Nautical AG/Masefield AG where he was a founding member of the Nautical AG management team who identified and successfully applied for Kraken block (9/2b) as operator in the UK Continental Shelf 21st licensing round.