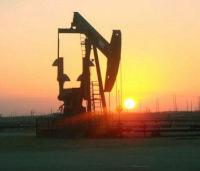 Circle Oil Plc , the international oil and gas exploration, development and production company, is pleased to announce the following operating update.
Egypt
Al Amir SE Field (AASE) and the Geyad Field
The AASE-19 well has now been hooked up as a Shagar producer and was producing at a rate of 517 bopd gross and 0.397 MMscf/d on 14 March, the first full 24 hours of production. The rig has moved to drill the infill AASE-21 well located about 1,000 metres south-east of the AASE-4 well and 800 metres north-west of the AASE-1X well to appraise both the Shagar and Rahmi sands for production.
Current gross daily production from the AASE and the Geyad Field continues at approximately 11,200 bopd and 11 MMscf/d.