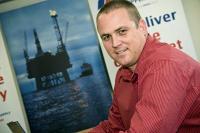 Craig International Supplies (CIS), a division of Aberdeen head-quartered global shipping and energy services firm Craig Group, has been named Supplier of the Year at the Africa Oil & Gas Awards 2013.
The oilfield procurement company's Cape Town-based operation won the award for excellent service in sourcing and supplying oilfield products and services and for achieving significant growth across the entire African continent.
CIS will picked up the award at a gala dinner and ceremony during the 2013 Africa Oil & Gas Summit being held in Cape Town on 8th of October.
The Africa Oil & Gas Awards are the only awards for the industry in the continent and are judged by a panel of African Ministeries for Energy and oil and gas operators. They recognise achievements in Africa's oil and gas sector, rewarding those companies which have played a defining role in moving the industry forward.