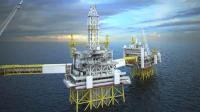 Clariant has signed a framework contract with Statoil, representing the Johan Sverdrup partnership, on June 3, 2015 to supply production chemicals and services for the Johan Sverdrup oil field. The contract has a length of eight years with a four-year option, totaling 12 years. The contract's start-date is July 1, 2015 and has a significant value, including the option period.
"We are excited to expand on our close relationship with Statoil, which has been built over many years. This long-term contract, especially with the highly contested bid process, shows the confidence Statoil has in Clariant's capabilities to provide supply of innovative chemicals and services to meet their needs," says Frode Bekkestad, managing director of Clariant Oil Services Scandinavia AS. "We look forward to continuing our partnership with Statoil to provide high quality products, expertise and services for the Johan Sverdrup field."
The largest offshore oil find in the Norwegian continental shelf in 30 years, the Johan Sverdrup field is estimated to hold between 1.7 billion and 3.0 billion barrels of oil equivalents. It's expected to produce 550,000 to 650,000 barrels of oil per day when fully developed. Statoil – Stavanger, Norway – has been named the operator for all phases of field production by the Johan Sverdrup partnership, which consists of Statoil, Lundin Norway, Petoro, Det Norske Oljeselskap and Maersk Oil.