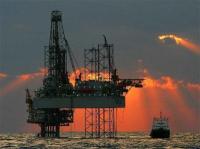 In the oil and gas industry, drilling programmes are often subject to change at very short notice. This, coupled with a determination to make the most effective use of rig time, can present challenges to both field operators and their service companies. Claxton recently devised an innovative solution to the issue of drilling-schedule changes that helped a client to keep its programme on track without compromising the preferred well design.
Retrofitting at West Bukha field, Oman DNO International ASA was drilling offshore Oman when a short-notice change in the drilling programme brought forward the start of work on the West Bukha 4 well. The design for this well called for the installation of four Centralizers on the conductor to provide structural integrity, but only two were available at the time of drilling. However, the schedule change meant there was no time to order the necessary additional platform Centralizers from Claxton before drilling began.
DNO could have opted not to install the additional Centralizers, but this was undesirable owing to the fatigue damage that can result from the movement of the conductor and the damage to the platform guides that the conductor repeatedly hitting them could cause.