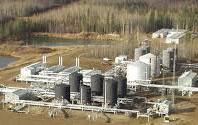 Cliffs Natural Resources Inc. has appointed John T. Baldwin to its Board of Directors, effective immediately.
Lourenco Goncalves, Chairman, President and Chief Executive Officer of Cliffs stated, "John is a highly experienced and respected executive who represents an outstanding addition to our Board of Directors. He brings decades of operational experience, deep strategic capabilities, and overall financial acumen, adding a unique and important perspective to our Board."
Commenting on his appointment, Mr. Baldwin said, "I am honored to have the opportunity to join the Cliffs Board. I look forward to working constructively with my fellow Directors and the Company's seasoned management team and to contributing to the future of Cliffs."