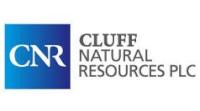 Cluff Natural Resources is pleased to announce that under the terms of its memorandum of understanding with Halliburton Manufacturing and Services Limited, significant progress has been made in the context of accelerating the development of both the Company's Southern North Sea gas and Underground Coal Gasification assets in the UK.
The Company and Halliburton are currently working together on a structure which will facilitate and accelerate the drilling of one or more wells on CLNR's conventional licences in the Southern North Sea.
At the same time Halliburton is providing technical and geological assistance in the development of CLNR's Southern North Sea assets and its Kincardine UCG Project in the Firth of Forth, Scotland. This technical support is being utilised to develop the proposed submission of a planning application for a UCG production test at Kincardine.