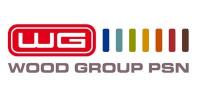 Wood Group PSN (WGPSN) has secured two major contract extensions in Africa, worth around $250mn USD.
WGPSN has secured a five year contract extension to provide operations, maintenance and construction management services for asset facilities in central Africa in a deal worth more than $140 million USD. The contract employs about 580 people and marks the continuation of a contract first awarded in 2006.
An additional contract extension to provide operations and maintenance services to assets in Equatorial Guinea boosts the company's success in Africa. This three year contract extension is worth more than $110 million USD and secures employment for around 130 people both onshore and offshore. The contract was first awarded to WGPSN in 2003.