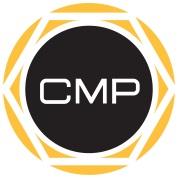 Cable gland and cable cleat manufacturer, CMP Products is cementing its presence in the Russian market, with the launch of a Moscow-based company, alongside a new Russian website and suite of Russian literature.
CMP Products LLC in Moscow is set to strengthen the manufacturer's 10 year-position within Russia and the Commonwealth of Independent States (CIS), with direct distribution to customers, allowing CMP to adapt more flexibly to the needs and demands of the market.
Opening in early 2017, the Russian office will initially stock a range of hazardous area cable glands, such as the world-renowned Triton T3CDS, E1F-series and A2F-series; the location will also hold CMP's full range of cable cleats.
A new website has been developed in Russian to support the expansion into the market, including an advanced product finder. Director General of the new office, Yuri Savushkin has also recruited a new local team to spearhead the drive, with knowledge of the local market.
General Director for CMP Products LLC, Yuri Savushkin, says, "With increasing demand from the region, the new office will allow CMP Products to provide a more flexible service to the market, and the ability to respond to customer needs quicker than ever. By recruiting a local CMP Products team, building a website in Russian and taking on both new offices and warehousing we show that we are 100% committed to the market."
Vince Patterson, CEO of CMP Products, adds, "We continue to identify growth opportunities across the world, ensuring that our products are readily available for projects and customers spanning six continents. Our years of experience in Russia, combined with a stronger 'on the ground' presence, promise exciting growth opportunities for CMP's Russian team over the coming months and years."
The expansion comes as part of CMP's ongoing drive to identify market growth opportunities across the globe, which has most recently been seen in the opening of a new stock location in Alberta Canada earlier this year.