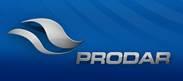 CNL Software has partnered with Prodar Inc., a global provider of advanced VTS/VTMIS, Port Security, Coastal Surveillance and Offshore systems, to provide integrated port and maritime security.
Today, port security is responsible for all defense, law and treaty enforcement and counterterrorism activities that fall within the port and maritime domain. This includes the protection of the seaports themselves, the protection and inspection of the cargo moving through the ports, and maritime security.
Prodar Inc. has over 20 years' experience specializing in port, coastal and offshore security as well as radar/sonar solutions; providing advanced Vessel Traffic Management and Information Systems (VTMIS) and Coastal Surveillance Systems (CSS) incorporating marine and ground surveillance radar offering real time port and maritime security monitoring.