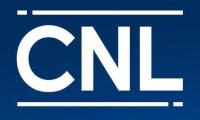 CNL Software has partnered with Western Advance, a specialist supplier and integrator to the oil and gas, mining, defense, airports, maritime and critical infrastructure protection sectors. The two companies will commence work on an integrated PSIM solution for one of the largest LNG projects in Australia.
Text Box: Formed in 1993 Western Advance has become one of Australia's leading specialist in CCTV Solutions for the oil and gas industry, successfully supplying bespoke CCTV, emergency warning, PAGA systems intercom, security systems, intruder detection and access control solutions for major projects and installations.
In addition to oil and gas, Western Advance focuses on a number of key areas, such as protecting mission critical environments including mining, defense, transport, airports and maritime infrastructure. The company has over 20 years engineering, delivery and support experience; offering sophisticated surveillance and security solutions from specialist companies who are recognized as world leaders in their respective fields, including CNL Software. Under the CNL Software Channel Alliance Program (CAP) Western Advance sell, deploy, commission and maintain the IPSecurityCenter™ PSIM platform within Australia and New Zealand.