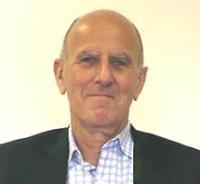 CNL Software has appointed Colin Gallick as the Non-Executive Main Board Director at CNL Software. Gallick will work closely with the Board to achieve its growth ambitions and brings more than 30 years' "C" level sales, marketing and general management experience within the software industry.
Gallick was a founder and main board director of Help Desk Vendor, Utopia Technology Inc., who were sold to Royal Blue PLC in 1997. He was an early joiner and main board director for Witness Systems Inc., the leader in Call Centre Quality Monitoring systems and built the International business to account for over 40% of company revenue. He was a key member of the team that executed the successful IPO on NASDAQ.
In 2001, Colin was an early stage investor/founder in GuardedNet Inc., the Security Information Management vendor, where he set up the EMEA operations, later serving as CEO. GuardedNet was sold to Micromuse Inc. in 2005, which subsequently was acquired by IBM in 2006. More recently, Gallick was CEO of Invu PLC; an AIM listed Software Company, where he led the team that has made significant growth in revenues and profits.