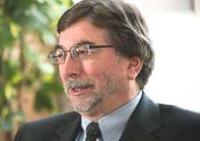 CNL Software is pleased to announce changes to its Senior Management Team and new appointments to the Board. The restructure follows the increased worldwide demand for the company's IPSecurityCenter™ PSIM solution and is line with the company's global growth strategy.
Founded in 2001, the CNL Software journey started as an integration company within the physical security domain. Development of IPSecurityCenter PSIM started in 2004, and the first deployment was to Greater Manchester Police in 2006. Since then, IPSecurityCenter PSIM has been deployed in a number of significant safe city, corporate and critical infrastructure projects; securing billions of passenger journeys, ensuring the safety of millions of citizens and protecting thousands of buildings aroun CNL Software expands management team to meet global growth d the world.
"Our IPSecurityCenter PSIM solution is rapidly becoming the premier choice for the world's most critical, high value, complex and integrated security operations", says Keith Bloodworth, CEO at CNL Software.
"The organization is not only stepping up to ensure the best possible service for existing clients but also to meet the increased intelligence required for integrated situational management as well as continuing to lead innovation in the security, safety and building management arenas."