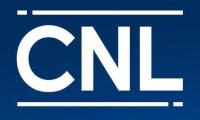 CNL Software has opened its Middle East Centre of Excellence in Masdar City, Abu Dhabi offering enhanced project services and complete technical support in a region at the forefront of the company's ambitious expansion plans.
CNL Software's new GCC Centre of Excellence is located in the Incubator Building in Abu Dhabi's Masdar City, alongside other prominent multinational organizations, such as Siemens, General Electric, Mitsubishi, Schneider Electric and Lockheed Martin.
As one of the world's most sustainable cities, Masdar City is developing a "greenprint" for how cities can accommodate denser populations, while reducing waste, energy and water consumption as well as being a hub for innovation and entrepreneurs.
"We are delighted to welcome CNL Software to our growing cluster of technology innovators at Masdar City, a sustainable, low-carbon urban development that is also home to major international companies", says Ahmed Baghoum, director of Masdar Free Zone. "The Masdar Free Zone offers companies such as CNL Software an excellent launching pad for reaching local, regional and international markets from one of the world's most sustainable living and working urban developments."