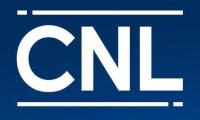 CNL Software will be participating in the Teleste Video Surveillance Summit in Dubai on December 7, 2014. Focused around the deployments of surveillance systems in urban environments, the summit will demonstrate the latest technologies and innovations available to solve today's challenges in Middle Eastern cities
Text Box: Organized by Finnish technology company Teleste Corporation, the summit will be opened by Ilkka-Pekka Similä, Ambassador from the Embassy of Finland and the Keynote speaker will be H.E Sheikh Khalid Bin Ahmed Al-Hamed. Highlights from the agenda include PSIM for Safer Cities, trends in IP camera technology, microwave transmission in urban environments, technical integration in project planning and analytics in the urban environment.
The event brings together leading experts in video analysis, IP cameras, PSIM and security system integration to discuss how today's best security solution providers work together to build reliable, cutting-edge security systems that solve our customers' problems in the real world.