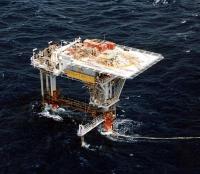 CNOOC Limited announced that the Company, as part of a consortium comprised of Petrobras, Shell, Total and CNPC, has been awarded a 35-year production sharing contract to develop the Libra pre-salt oil discovery in the Santos Basin, offshore Brazil.
The Company holds 10% percent in the winning consortium, with the operator Petrobras(40%), Shell (20%), Total(20%) and CNPC(10% ).
As part of the winning bid, CNOOC Limited will pay 1.5 billion Brazilian Reais (approximately US$0.7 billion) as its 10% share of the signing bonus, and the winning consortium will conduct a minimum work program no later than end 2017.
Libra field is located in Santos Basin, approximately 170 kilometers off the coast of Rio de Janeiro. The block covers approximately 1,550 square kilometers with water depths of around 2,000 meters.
The Brazilian regulator, Agência Nacional do Petróleo (ANP) estimates that the recoverable resources of Libra field is between 8 to 12 billion barrels of oil and a total gross peak oil production could reach 1.4 million barrels per day.