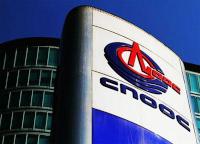 CNOOC Limited has commenced production from the Golden Eagle Area Development (GEAD) in the UK North Sea.
The GEAD includes development of the Golden Eagle, Peregrine and Solitaire fields. The fields are located in blocks 20/1S, 20/1N and 14/26a of the North Sea, and are located 70km northeast of Aberdeen, with an average water depth ranging from 89-139 meters.
The development comprises separate production and wellhead platforms and two subsea production systems. A total of 15 production wells and 6 water injection wells will eventually be drilled from these facilities. Currently there are two Golden Eagle wells producing approximately 18,000 barrels of oil per day. The project is expected to reach its peak production rate of approximately 70,000 barrels of oil per day in 2015.