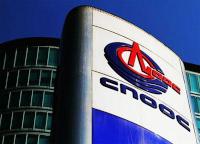 CNOOC Limited has commenced production from the Huizhou 25-8 Oilfield/Xijiang 24-3 Oilfield Xijiang 24-1 District Joint Development Project.
This project is located in the Pearl River Mouth Basin of the South China Sea with an average water depth of approximately 100 meters. The main production facilities include 2 drilling and production platforms and 29 producing wells. Currently, there are 4 wells producing approximately 6,300 barrels of crude oil per day, and the project is expected to reach peak production of approximately 33,000 barrels per day in 2016.
This project is an independent project in which the Company holds a 100% equity interest and acts as the operator.