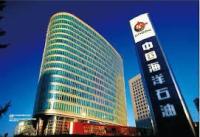 CNOOC Limited has declared its business strategy and development plan for the year 2016.
The Company's net production target for 2016 is in the range of 470-485 million barrels of oil equivalent (BOE), of which approximately 66% and 34% are produced in China and overseas respectively. The net production targets set for 2017 and 2018 are around 484 and 502 million BOE respectively. The estimated net production for 2015 was approximately 495 million BOE.
There will be 4 new projects coming on stream, including the Kenli 10-4, Panyu 11-5, Weizhou 6-9/6-10 oilfield comprehensive adjustment and Enping 18-1. Currently, nearly 20 projects are under construction.