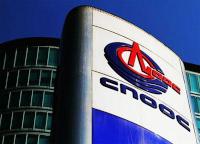 CNOOC Limited announced its business strategy and development plan for the year 2015.
The Company's net production target for 2015 is in the range of 475 to 495 million barrels of oil equivalent (BOE), of which production from China and overseas accounts for approximately 67% and 33% respectively. The net production targets set for 2016 and 2017 are around 509 and 513 million BOE respectively. The estimated net production for 2014 is approximately 432 million BOE.
There will be 7 new projects coming on stream, including the Jinzhou 9-3 comprehensive adjustment project which already commenced production. Both the Kenli 10-1 project and the Bozhong 28/34 comprehensive adjustment project located in Bohai are expected to reach peak production of around 36 and 30 thousand BOE per day respectively.