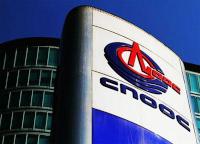 CNOOC Limited announced its annual results for the year ended December 31, 2013.
In 2013, the Company continued to increase its investment in exploration. Benefitting from the Company's cognitive innovation and technological advancement, 18 new discoveries were made and 20 oil and gas structures were successfully appraised by the Company.
As at the end of 2013, the Company owned net proved reserves of approximately 4.43 billion barrels of oil equivalent ("BOE"). The reserve replacement ratio of the year amounted to 327%.