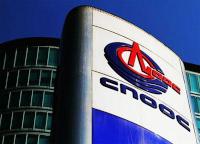 CNOOC Limited has commenced production from its Panyu 10-2/5/8 project.
Panyu 10-2/5/8 project is located in the Pearl River Mouth Basin of the South China Sea with an average water depth of approximately 100 meters. This project includes 3 oilfields, Panyu 10-2, Panyu 10-5 and Panyu 10-8 and was designed to share some facilities of Panyu 4-2 oilfield. The main newly-built production facilities include 1 wellhead platform and 9 producing wells.
Currently there are 4 wells producing approximately 9,000 barrels per day, and the project is expected to hit its peak production of approximately 13,000 barrels per day in 2015.