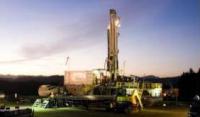 Comet Ridge Limited has appointed Mr Christopher Pieters to the role Executive Director, effective today.
Chris Pieters has been a non-executive director of Comet Ridge since April 2009 and previously fulfilled a role as Executive Director for a short period on an ad hoc basis in 2013/2014 to assist in negotiations for the acquisition of the 5% Stanwell interest in the Mahalo joint venture project.
Chris was previously Managing Director of Tlou Energy Limited, an Africa-focused gas explorer and Chief Commercial Officer at Sunshine Gas Limited, before its takeover by Queensland Gas Company in 2008. Chris is also the Chief Executive Officer and co-founder of Walcot Capital, a private venture capital business specialising in resource investment.
Mr Pieters' appointment as an executive director has no set term and it is anticipated that he will provide services to the company on an ad hoc basis as an when there is need for commercial support for the Company. Mr Pieters will be providing his services to the Company in a capacity as a consultant at a rate of $1,500 per day.