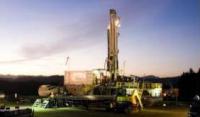 Coal seam gas explorer Comet Ridge Limited says that the coals intersected in the Mira 4 well, at its ATP 337P Mahalo asset in Queensland's Bowen Basin, are consistent with the earlier well drilled at the Mira field.
The well intersected 8.7 metres of coal over four separate, closely spaced intervals in the Castor Pollux reservoir. Mira 4 is the second well in an eight-well programme for the Mahalo Joint Venture and also the second of four pilot wells in the Mira field.
Mira 4 is located approximately 13 km southeast of the Mahalo pilot area and is approximately 250 km west of Gladstone in central Queensland. The well reached a total depth of 310 metres.