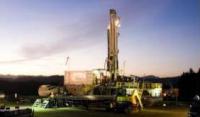 Comet Ridge Limited wishes to provide an operational update on the progress of the Mahalo 7 horizontal surface to in-seam well project.
As previously announced, a workover of the Mahalo 6 vertical intercept well, to replace the downhole pump, was scheduled for commencement in late July 2015. Comet Ridge is pleased to advise that the workover was completed on 31 July 2015 with no technical issues or concerns.
Allowing for the time required to reinstall pipework and instrumentation, APLNG, as Production Operator restarted the Mahalo 6 pump late yesterday. The pump will be run at a slow speed initially to allow for a slow drawdown of reservoir pressure and will be gradually ramped up based on well productivity assessment.