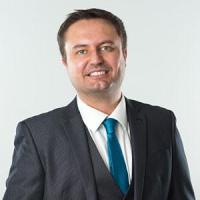 SAP specialist Absoft has secured significant growth in new industries, having won a series of projects and support contracts in the public sector, pharmaceuticals, hospitality and transport sectors in excess of GBP 3 million.
The deals are the culmination of a campaign to diversify the Aberdeen-headquartered company's business beyond its core expertise in oil and gas, and continue the expansion of its Integrated SAP Support business unit.
Keith Davidson, director of Absoft Integrated SAP Support, said more than GBP 2.5 million of the work was awarded by non-oil and gas businesses including a global pharmaceuticals company, hotel management chain, major public transport provider and a local authority.
Each SAP support agreement covers key business disciplines including HR, finance and technical support. In several cases those deals involve Absoft securing wider customer engagement on the successful completion of an initial project by its specialist consultants.
The Integrated SAP Support business unit is dedicated to applying solutions already successfully implemented by Absoft in the energy sector, offering a "one-stop-shop" for businesses using SAP to keep their operational systems running at peak efficiency.
"Since establishing Integrated SAP Support, we have seen an increase in the number of customers looking to invest in our remote support and managed service offerings, which involve Absoft essentially acting as an extension of the customer's in-house team, as well as being able to offer consulting expertise based on SAP best practice", says Keith Davidson.
"These services are beneficial to any businesses using SAP – we work with them to help manage and turn around projects on time and within budget, while meeting the demands of the business as and when they arise," adds Davidson.