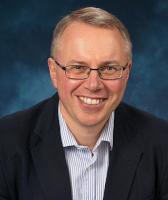 The newly rebranded IMI Critical Engineering – previously known as IMI Severe Service – will make its first global appearance under its new banner on stand A31 at the 2014 Rio Oil & Gas Expo & Conference.
Taking place at Riocentro from 15-18 September, the event has been specifically selected to launch the new brand by the company which has identified the oil & gas sector as a strategic priority.
Part of IMI plc, a UK-listed engineering business, IMI Critical Engineering encompasses many well-known names in the design and manufacture of products for critical applications in the sector, including IMI CCI, IMI Interativa, IMI Orton, IMI Remosa, IMI Z&J (formerly Zimmermann & Jansen), IMI Truflo Rona and IMI SSF.
The rebrand confirms IMI Critical Engineering's status as a leading global player in this area, harnessing extensive global resources in research & development, engineering and manufacture to meet the stringent needs of oil & gas extraction and processing companies across the world. As a result, its brands are accredited by all the major oil & gas companies.
Products from all of these brands will be on display on the stand which IMI Critical Engineering will share with its sister division IMI Precision Engineering, itself recently rebranded from Norgren, a leading global supplier of pneumatic components.
The event will see IMI Critical Engineering launch its new Tri-X butterfly valve for turbo-expander applications, developed by IMI Remosa in conjunction with IMI Orton. The new valve represents a technically proven solution which can significantly cut refinery infrastructure costs by isolating the turbo-expander from the crucial fluid catalytic cracking (FCC) operation, keeping this running while the turbo-expander undergoes maintenance.
A highly reliable and cost-effective solution and one which is suitable for both new plant and upgrades, this product has been developed to meet anticipated need resulting from the continued investment in cracking facilities in Asia, as well as the growth of shale gas processing in the Americas.
Also on display will be butterfly valves from IMI Orton and IMI Interativa; top entry ball valves from IMI Truflo Rona; tungsten carbide disk stacks and Drag® valves from IMI CCI; information on the extensive IMI Z&J applications in delayed coker, ethylene and other applications, as well as products from IMISSF, demonstrating IMI Critical Engineering's unrivalled range and pedigree in critical component supply.
Roy Twite, Divisional Managing Director of IMI Critical Engineering, explained: "The rebrand to IMI Critical Engineering enables us to show the full breadth of our portfolio and experience to customers. Our aim is to harness our technical expertise, exceptional engineering talent and global service to create great solutions for customers tackling the world's most demanding engineering challenges.
"Our 'Engineering Great' ethos runs through all facets of our work – from collaboration with customers to develop insight which informs our solutions, through harnessing innovation to deliver excellence in design, performance and service.
"The oil & gas sector is an exciting space, which is why we are focusing our resources and investment in this sector, making the Rio Oil & Gas event the ideal platform to launch our new brand and offer."
For further information visit www.imiplc.com/our-businesses/imi-critical-engineering.aspx.